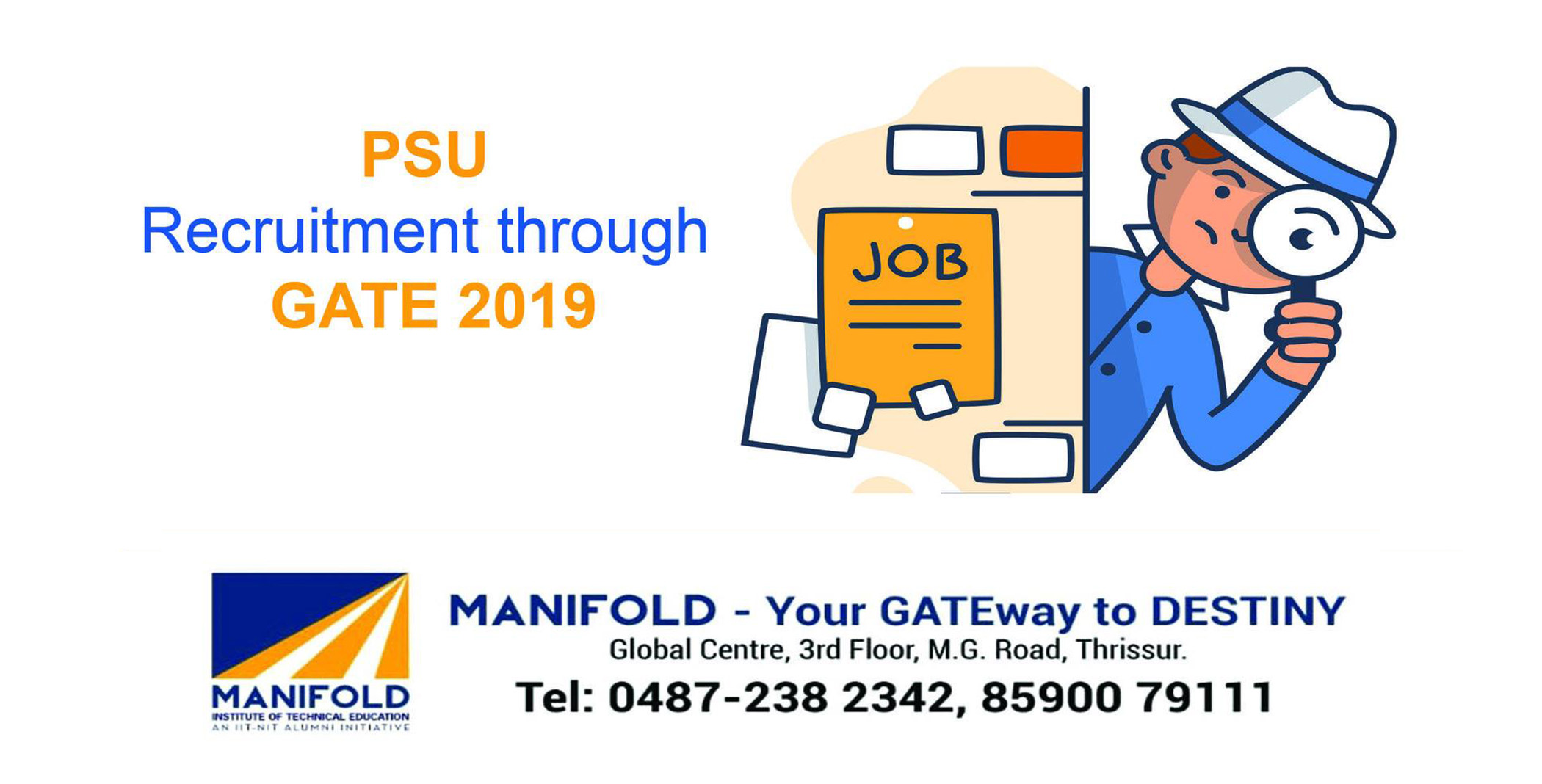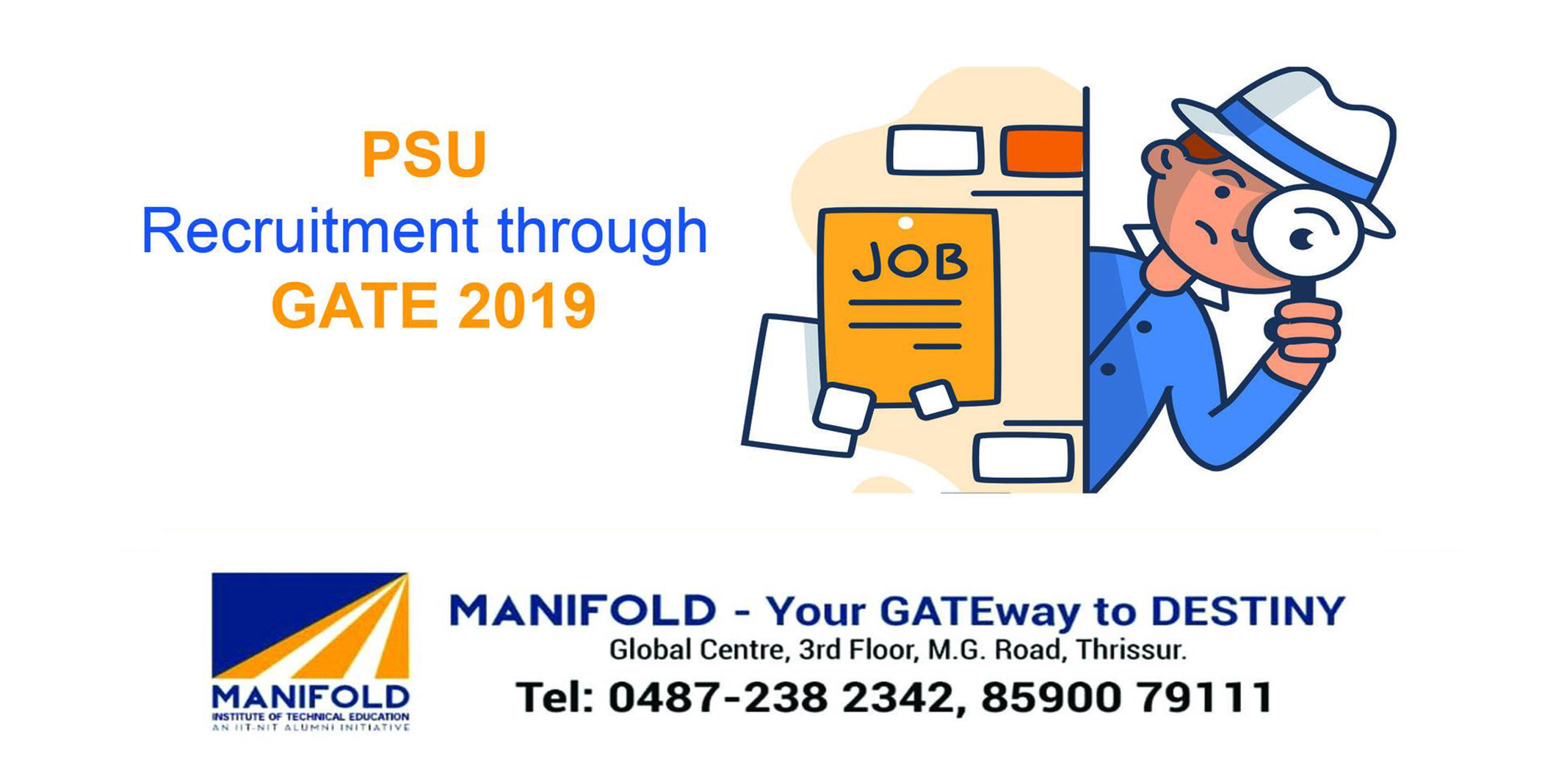 23 Jan

PSU Recruitment through GATE 2019

Many PSU's are selecting new candidates according to their GATE score. PSU recruitment depends on the GATE score and mostly students passing out in the same year have an added advantage. For PSU recruitments, GATE score is valid only for 1 year .

GATE scores are used to shortlist the candidates for PSU recruitment, but in some cases, the scores are considered for direct recruitment as well.  This exclusively relies on the PSU's and varies from company to company. For example, BSNL did not conduct any personal interview for its BSNL JTO recruitment, while NTPC conducted another test for further shortlisting their candidates.
Eligibility Criteria for PSU Recruitment through GATE 2019
Apart from the legitimate GATE score in the applicable branch/stream, PSU's may have other eligibility criteria like, the pass percentage or CGPA acquired during graduation, age limit, medical authentication to prove you are healthy/fit for the job. All Indian nationals are eligible for PSU recruitment through GATE 2019.
.
PSU Recruitment Through GATE 2019
Mazagon Dock Shipbuilders Limited (MDL)
Eligibility : Graduates in Mechanical or Electrical engineering on the basis of their GATE 2019 scores.(Only for Indian Citizen)
Disciplines Required: Mechanical, Mechanical & Industrial, Mechanical & Production, Production , Production & Management, Production & Industrial, Electrical, Electrical & Electronics, Electrical & Instrumentation
Dates for Application: January 9 to February 7, 2019
BARC Recruitment for OCES/DGFS
Eligibility : Candidates who have legitimate GATE 2018 or GATE 2019 scores will have the eligibility to apply for this Programme. Non-GATE under graduate can also apply for the programme by applying for the the online test.
Programme:
Orientation Course for Engineering Graduates and Science Postgraduates (OCES-2019):
DAE Graduate Fellowship Scheme for Engineering Graduates and Physics Postgraduates (DGFS-2019)
Dates for Application: December 26 to January 31, 2019
Disciplines Required: Mechanical Engineering. Civil Engineering, Electrical Engineering. Electronics & Communication engineering, computer Science, Metallurgical Engineering, Chemical Engineering, Instrumentation Engineering
National Thermal Power Corporation (NTPC) Limited
Eligibility : Graduate engineers in Electrical, Mechanical, Instrumentation, Electronics and Mining engineers with Valid Gate 2019 Score.
Disciplines Required: Mechanical, Production, Industrial, Thermal, Mechanical and Automation, Power, Electrical, Electrical and Electronics, Electrical, Instrumentation and Control, Power System and High Voltage, Power Electronics, Mining, Electronics, Electronics and Telecommunication, Electronics and Power, Electronics and Instrumentation
Dates for Application : January 10 to 31, 2019
BSNL (special recruitment for SC/ST/OBC)
Eligibility :
Graduates in Electronics, Electrical, Radio, Computer Science, Information Technology, Instrumentation Engineering on the basis of valid GATE 2019 scores .
M.Sc. Degree in Electronics/Computer Science.
Disciplines Required: Telecom, Electronics, Electrical, Radio, Computer Science, Information Technology, Instrumentation Engineering
Dates for Application: Not Available (Announced)